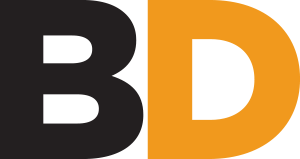 Food & Drink
The growing demand for multisensory dining
With chefs placing more importance on the appearance, smell and sound of their dishes, have they put too much on their plates, or is this the future of fine dining?
Why street food needs saving
As Thai authorities seek to ban food vendors from Bangkok's streets, gourmands around the world are fighting to preserve traditional roadside cuisine
How the Californian wine industry is benefitting from an influx of Chinese investors
Better wine and a new approach to tourism are putting southern California's vineyards on the map for both wine lovers and a new wave of Chinese tourists
Chinese cuisine takes centre stage across the world
For centuries, the influence of China has been felt across the globe. But the Asian superpower's growing authority doesn't only affect the economy: China's impressive presence is also having an impact on culinary habits
BrewDog: the beer company that's going from strength to strength
BrewDog, the UK's leading craft beer producer, is to introduce its own brand of "aggressive irreverence" to US consumers as it seeks a place in what remains a hyper competitive market
Social dining: making local contacts over supper
App-led supper clubs offer something new for business travellers hungry for cultural enlightenment. We sent our reporter to put it to the test
Five of the best countries for vegetarians
As vegetarianism grows globally, corporate travellers are spoilt for choice when it comes to countries that cater for the diet. We count down five of the best destinations to head to for a meat-free meal
Mexican mezcal is making waves
As export opportunities improve and bars begin to stock up, savvy consumers in the US and Europe can't get enough of mezcal
Gin: what's got us hooked?
Rachael Healy looks at the history of the gin industry, from its beginnings in the eighteenth century to its recent popularity
Confit or not to be? France's fight against fake food
French restaurateurs are up in arms about kitchens churning out sub-par meals. Legislators are keen to enforce transparency, but Rita Lobo finds some chefs are happy to hide their ingredients' origin
Fish tricks in Tsukiji
Tokyo's Tsukiji seafood market is the largest in the world, an impressive spectacle that draws in business and tourism alike
Cash cats boost café business
Forget cash cows, café-owners in Asia have found a unique way to benefit from urban overcrowding