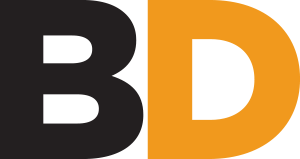 Departures
The trials of air travel
Going abroad is supposed to be relaxing, but navigating the pitfalls of the airport experience can undo any holiday's good work
A nightmarish journey to London, via Russia
When stranded in Moscow without a visa, Elizabeth Matsangou found herself treated as a criminal, not a dissatisfied customer
Whatever happened to inflight etiquette?
For the prices we pay for long-haul travel, we all deserve to enjoy our flights, but some are guilty of making themselves a little too at home
Airlines, I can handle the truth
While stranded in Switzerland with a dislocated shoulder, all Callum Glennen wanted was for someone to be upfront with him
When did travellers become so inconsiderate?
Travelling would be a far more pleasant experience if we all stopped being so selfish
Why do banks keep trying to ruin Jules Gray's holidays?
In trying to prevent travellers from being defrauded, banks are implementing increasingly ridiculous measures on our credit cards
Battling bureaucracy at the border
No matter how prepared you are for a trip to foreign lands, getting home and abroad passport regulators to align can be a test of anger management
A nervous breakdown in the desert? Stuart White comes close
Lack of cocktails and 250 Russians come close to pushing Stuart White over the edge as he travels through the Red Sea
The nightmare of national car hire
Stuart White ponders the challenges of national car hire
Jet set-tiquette
Stuart White is no stranger to airports and security checks, but in recent years a simple lack of manners has made the experience increasingly unpleasant
Flight change
The rate at which cities change, in particular their airports, is enough to inspire nostalgia in a frequent flier, writes Stuart White
Generation text
Gone are the days when a holiday meant isolation from the outside world. The kids are coming, and they're armed with gadgets, laments Stuart White