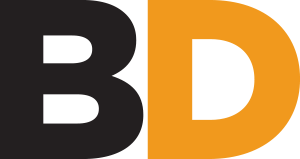 Health & Fitness
Turkey's medical tourism industry boosts visitor numbers
When Turkey's traditional tourism industry dried up, the country turned to its medical sector to attract a new wave of visitors
How UFC fought its way to the top of sporting entertainment
In just two decades, UFC has transformed from an underground outcast into one of the world's biggest and most innovative sports
Can the US ever get Europeans to like American football?
Plans are afoot for the US sporting giant, the NFL, to expand into Europe. But, as Jules Gray asks, is the demand there for such an American sport?
Rugby becomes an increasingly lucrative sport
While largely unknown in many countries, rugby union has been gaining momentum as one of the world's most profitable sports. The upcoming Rugby World Cup 2015 in England will act as a showcase of the sport's recently commercialised image
Eat, sleep, train, repeat at five of the world's best super gyms
The age of the super gym is here, and a desire to keep fit has led many business travellers to sample the best that the industry has to offer
Ultra pain, ultra gain: the rise of the ultramarathon
Not satisfied with a mere 26 miles, many runners – amateur and professional alike – are turning to ultramarathons to test their mental and physical strength even further
Top skiing weekends
Whether you've business nearby or have simply had a trying week at work, what better way to relax than to visit one of the world's greatest ski resorts?
Reach for the skis
Emerging with bountiful on and off piste activities, the four-star MK Mountain Resort Grand Hotel and Spa has embraced the unique, natural environment Serbia has to offer, while maintaining its strong emphasis on corporate travel, becoming our Best Business Hotel, Serbia, 2012
Life on the rocks
Located in the foothills of the Swiss Alps is a business destination that can quench even the most avid enthusiast's thirst for sport – Verbier is our Best Destination for Sports Tourism, Europe, 2012
A sporting chance
The London 2012 Olympic Games are not only a world-class global event, but a springboard for renovation, investment and development – provided the city is equipped to seize the opportunity. Rita Lobo reports on the rewards and pitfalls in the road to becoming an Olympic Capital
The ace of clubs
Two beautiful and different experiences in one facility – for hospitality and corporate events where golf is par for the course, you need look no further than PGA of Sweden National
No ordinary horseplay
As the sport world once again turns its attention to the hallowed one-and-a-quarter-mile at Churchill Down, Roger Norum takes a look back at the history of the world's most famous horse race – the Kentucky Derby