Each year, Business Destinations takes a look at the travel industry to effectively gauge what is driving key trends, and to select those business travel facilitators that have risen to the challenges thrown at them, and even thrived amid an unsteady business climate.
One of the most talked about travel trends of the year was the now-infamous 'Trump slump'. The proposition that US President Donald Trump's anti-foreigner rhetoric has put off would-be visitors to the US received a great deal of media attention, with many commentators highlighting the destructive impact of an isolationist economic and social attitude. The extent of the slump is striking: the figures show that the US' share of global travel dipped from 13.6 percent to 11.9 percent between 2015 and 2017.
Meanwhile, visitors from Mexico, the US' most important tourism market, dropped by a drastic 6.1 percent. In a desperate attempt to revive some interest in the US as a travel destination, a group of business organisations started a coalition called Visit US, which will work with the Trump administration on traveller-friendly policies.
Currency conscious
Such disappointing numbers coming from the US certainly raise interesting questions for those in the travel industry, but politics is far from being the only determinant of travel trends. In many ways, the Trump slump is simply an extension of the usual trends of an industry that is constantly in flux. Much of the slump, for instance, might reasonably be put down to the continued strength of the dollar in the Trump era.
Travellers from those countries whose currency has dipped against the dollar – notably, those from Mexico – are understandably put off when their money doesn't stretch as far. Conversely, countries with cheap currencies can expect an increase in travellers. On the list of countries with low or declining currency valuation are Indonesia, Argentina and the UK. Currency fluctuations might also explain why Canada presents a rare exception to the Trump slump, given that the Canadian dollar has stayed relatively strong.
Flying further
One factor we are watching carefully is the recent developments in air travel. The air carrier industry has an enormous impact on how often people travel abroad as well as on the locations they choose to visit. A hugely influential trend is the success of the low-cost, long-haul business model, with carriers like Norwegian Airlines charging rock-bottom prices for transatlantic flights.
"

The potential for supersonic travel, while an exciting prospect, is a drop in the ocean when compared with the impact that other technological developments.

"
As more established airlines seek to protect their market share, they are facing increasing pressure to follow suit. As such, low-cost, long-haul flights are becoming the new normal.
The success of this partly comes down to a host of leaner and more fuel-efficient planes, which are likely to continue to play an important role in bringing down flight costs in the years ahead. In another exciting development, the long pause in the commercial offering of supersonic technology could soon be over, with a handful of companies edging closer to offering supersonic flight to business customers. This could bring down travel times by more than half, and will be an important moment for air carriers and business travellers worldwide.
Ready for business
The potential for supersonic travel, while an exciting prospect, is a drop in the ocean when compared with the impact that other technological developments are having on the travel industry. A hugely influential trend is the continued rise of room-sharing platforms such as Airbnb, which are causing significant disruptions in the hospitality industry across the world.
Notably, in another blow to an increasingly weakened hotel industry, 2017 saw the rollout of Airbnb's business tool. The new function labels certain listings as 'business travel ready' when they have the full ensemble of free Wi-Fi, a desk, an iron, a hairdryer and a doorman for check-ins. It also enables businesses to manage their employees' travel itineraries. Hotels are fighting back by focusing on features that Airbnb lacks, from room service to the convenience of an in-house gym and swimming pool. For travellers, however, it is only good news, as such competition is creating more choice and greater consistency.
Without further ado
Amid this very changeable setting, Business Destinations has assembled a list of the world's most successful corporate travel facilitators. We have scoured the industry to pick out those players that have successfully adapted and innovated to prepare for the sometimes-erratic trends of modern travel. Take a look at our awards listings for a comprehensive list of everything from the best airport loyalty scheme to the best MICE cruise company. Congratulations to all of our winners.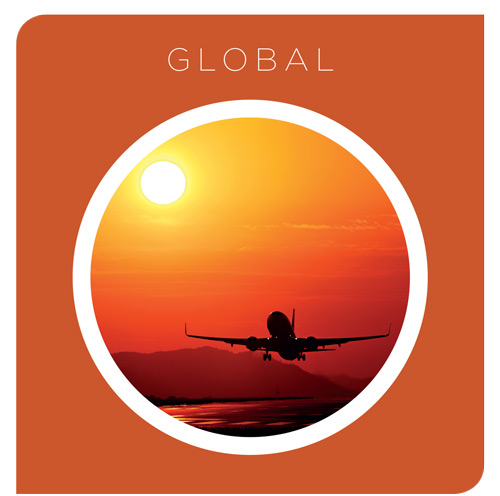 Global
Best In-Room Technology
W Hotels
US
Tel: +1 877 946 8357
starwoodhotels.com/whotels
Best Currency Exchange
XE
Canada
Tel: +1 416 214 5606
xe.com
Best Travel Management App
TripIt
US
Tel: +1 415 684 7258
tripit.com
Best Insurance Provider
World Nomads
Australia
Tel: +1 816 905 3963
worldnomads.com
Best Online Booking Company
Expedia
US
Tel: +1 404 728 8787
expedia.com
Best International Hotel Group
Marriott International
US
Tel: +1 888 236 2427
marriott.com
Best Concierge Service
Quintessentially Group
UK
Tel: +44 203 073 6600
quintessentially.com
Best Tour Operator
Trailfinders
UK
Tel: 0207 368 1200
trailfinders.com
Best Airport Loyalty Scheme
RED by Dufry
Switzerland
Tel: +41 61 266 4444
dufry.com
Best Sustainable Tour Operator
Intrepid Travel
Australia
Tel: +61 38 594 3903
intrepidtravel.com
Best Car Rental Company
Sixt
Germany
Tel: +1 888 749 8227
sixt.com
Best MICE Cruise Company
Royal Caribbean Cruises
US
Tel: (800) 529 6916
royalcaribbeanincentives.com
Europe
Best Destination for MICE
Meet in Reykjavik
Iceland
Tel: +354 527 6666
meetinreykjavik.is
Best Business Hotel, Ireland
Citywest Hotel
Ireland
Tel: +353 1401 0500
citywesthotel.com
Best Destination for Cultural Tourism
Croatian National Tourist Board
Croatia
Tel: +385 14 699 333
htz.hr
Best Business Hotel, Belgium
The Hotel Brussels
Belgium
Tel: +32 2504 1111
thehotel-brussels.be
Best Meetings and Conference Centre
Alfândega Porto Congress Centre
Portugal
Tel: +351 22 340 3000
ccalfandegaporto.com
Best Business Class Airline
Air France
France
Tel: 0207 660 0337
airfrance.co.uk
Best Congress and Convention Centre
Luxembourg Congrès
Luxembourg
Tel: +352 43 025 7751
eccl.lu
Best Economy Airline
Lufthansa
Germany
Tel: +49 698 679 9799
lufthansa.com
Best Fixed-Base Operator
Eccelsa Aviation
Italy
Tel: +39 078 956 3480
eccelsa.com
Best Airport
Zürich Airport
Switzerland
Tel: +41 43 816 2211
zurich-airport.com
Best Luxury Hotel
Castello di Casole
Italy
Tel: +39 057 796 1501
castellodicasole.com
Best Spa Resort
Las Arenas Balneario Resort
Spain
Tel: +34 96 312 0600
hotelvalencialasarenas.com
North America
Best Destination for MICE
Greater Boston Convention and Visitors Bureau
US
Tel: +1 617 536 4100
bostonusa.com
Best Business Class Airline
Virgin America
US
Tel: +1 650 762 7005
virginamerica.com
Best Meetings and Conference Centre
South San Francisco Conference Centre
US
Tel: +1 65 0877 8787
ssfconf.com
Best Boutique Hotel
Hotel Ocho
Canada
Tel: +416 593 0885
hotelocho.com
Best Destination for Cultural Tourism
Cubanacán Group
Cuba
Tel: + 537 833 4090
cubanacan.cu
Best Economy Airline
JetBlue Airways
US
Tel: +1 80 1449 2525
jetblue.com
Best Congress and Convention Centre
Banff Alberta Conference Centre
US
Tel: +1 403 762 2211
fairmont.com/banff-springs
Best Airport
Vancouver International Airport
Canada
Tel: +1 604 207 7077
yvr.ca
Best Luxury Hotel
The Whitby Hotel
US
Tel: +1 212 586 5656
firmdalehotels.com
Best Spa Resort
Dreams Punta Cana Resort and Spa
Dominican Republic
Tel: +1 844 402 4182
dreamsresorts.com
Best Business Hotel
Sheraton Mexico City Maria Isabel Hotel
Mexico
Tel: +52 55 5242 5555
sheratonmexicocitymariaisabel.com
Best Budget Accommodation Provider
Kimpton Carlyle Hotel
US
Tel: +1 202 234 3200
carlylehoteldc.com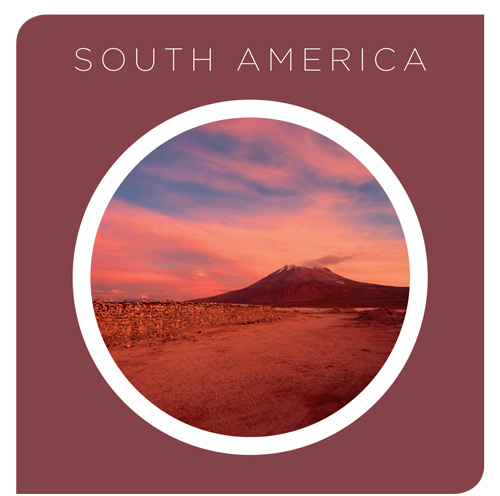 South America
Best Destination for MICE
Santiago Convention Bureau
Chile
Tel: +56 223 468 718
scb.cl
Best Business Class Airline
LATAM Airlines
Chile
Tel: 0800 026 0728
latam.com
Best Destination for Cultural Tourism
Convention and Visitors Bureau of Lima
Peru
Tel: +51 1446 6767
limaconvention.com
Best Boutique Hotel
The Glu Hotel
Argentina
Tel: +54 11 4831 4646
thegluhotel.com
Best Meetings and Conference Centre
Riocentro Convention and Event Centre
Brazil
Tel: +55 21 2441 9100
riocentro.com.br
Best Economy Airline
Aerolíneas Argentinas
Argentina
Tel: 0810 2228 6527
aerolineas.com.ar
Best Congress and Convention Centre
Quorum Quito
Ecuador
Tel: +593 2394 2600
quorumquito.com
Best Airport
Jorge Chávez International Airport
Peru
Tel: +51 1517 3100
lima-airport.com
Best Luxury Hotel
Acqua Santa Lofts Hotel
Colombia
Tel: +57 2485 5331
acquasantahotel.com
Best Spa Resort
Tivoli Mofarrej São Paulo
Brazil
Tel: +55 11 3146 6452
minorhotels.com/tivoli
Best Business Hotel
Fierro Hotel
Argentina
Tel: +54 11 3220 6800
fierrohotel.com
Best Budget Accommodation Provider
Ibis Santiago Estacion Central
Chile
Tel: +56 2989 1600
ibis.com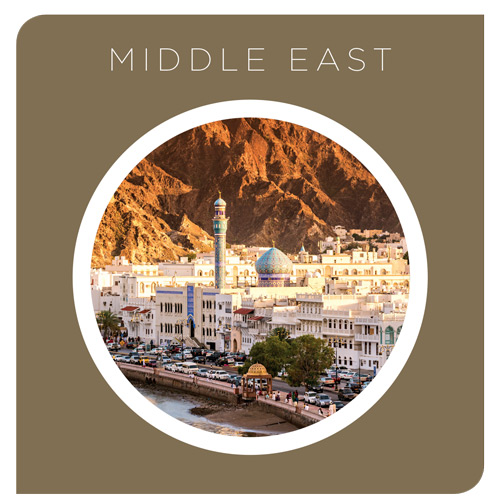 Middle East
Best Destination for MICE
Abu Dhabi Tourism & Culture Authority
Abu Dhabi
Tel: +97 1 2444 0444
tcaabudhabi.ae
Best Business Hotel
Sheraton Oman Hotel
Oman
Tel: +968 2237 7777
sheratonoman.com
Best Destination for Cultural Tourism
Sharjah Commerce and Tourism Development Authority
Abu Dhabi
Tel: +97 1 6556 6777
sharjah-welcome.com
Best Business Class Airline
Oman Air
Oman
Tel: +968 2453 1111
omanair.com
Best Meetings and Conference Centre
Bahrain International Exhibition & Convention Centre
Bahrain
Tel: +973 1755 8800
bahrainexhibitions.com
Best Economy Airline
Qatar Airways
Qatar
Tel: +974 4022 5336
qatarairways.com
Best Congress and Convention Centre
Beirut International Exhibition and Leisure Centre
Lebanon
Tel: +961 199 5555
biel-group.com
Best Airport
Hamad International Airport
Qatar
Tel: +974 4010 6666
dohahamadairport.com
Best Luxury Hotel, Saudi Arabia
Burj Rafal Hotel Kempinski
Saudi Arabia
Tel: +966 1 1511 7777
kempinski.com/en/riyadh/burj-rafal-hotel
Best Spa Resort
One&Only The Palm
Dubai
Tel: +971 4440 1010
oneandonlyresorts.com
Best Luxury Hotel, Oman
Hormuz Grand Hotel
Oman
Tel: +968 2435 0500
quorvuscollection.com/hormuz-grand-hotel
Best Travel Management Company
Alshamel Travel
Kuwait
Tel: +965 2297 6000
alshamel.com
Africa
Best Destination for MICE
Rwanda Convention Bureau
Rwanda
Tel: +250 788 358 454
rcb.rw
Best Business Hotel, Senegal
Radisson Blu Hotel, Dakar Sea Plaza
Senegal
Tel: +221 3 3869 3333
www.radissonblu.com/hotel-dakar
Best Destination for Cultural Tourism
South African National
Convention Bureau South Africa
Tel: +27 1 1895 3000
southafrica.net
Best Business Class Airline
Kenya Airways
Kenya
Tel: +254 02 0327 4747
kenya-airways.com
Best Meetings and Conference Centre
Cairo International Convention Centre
Egypt
Tel: +20 2263 3222
eeca.gov.eg
Best Economy Airline
Ethiopian Airlines
Ethiopia
Tel: +251 1 1665 6666
ethiopianairlines.com
Best Congress and Convention Centre
Kigali Convention Centre
Rwanda
Tel: +250 252 252 252
kigalicc.com
Best Airport
Cape Town International Airport
South Africa
Tel: +27 2 1937 1200
capetown-airport.com
Best Luxury Hotel, Ghana
The Royal Senchi Hotel and Resort
Ghana
Tel: +233 03 0340 9170
theroyalsenchi.com
Best Spa Resort
Constance Ephelia
Seychelles
Tel: +248 439 5000
constancehotels.com
Best Luxury Hotel, Senegal
Pullman Dakar Teranga
Senegal
Tel: +221 33 889/2200
pullmanhotels.com
Best Budget Accommodation Provider
Riad Verus
Morocco
Tel: +212 5 3574 1941
riadverus.com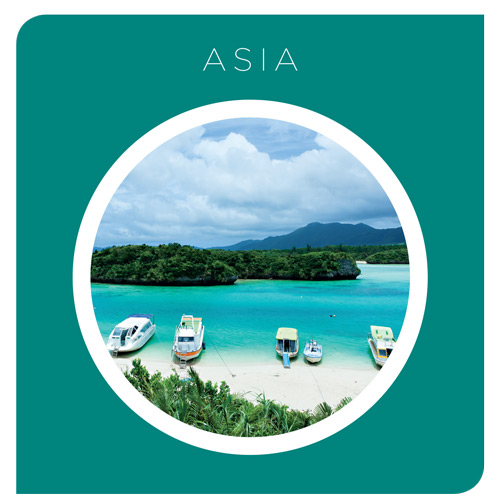 Asia
Best Destination for MICE
Visit Singapore
Singapore
Tel: +65 6736 2000
visitsingapore.com
Best Business Class Airline
Japan Airlines
Japan
Tel: 03 6733 3062
jal.co.jp
Best Destination for Cultural Tourism
Discover Hong Kong
Hong Kong
Tel: +852 2508 1234
discoverhongkong.com
Best Boutique Hotel
Shin Shin Hotel
South Korea
Tel: +82 51 816 4479
hotelshinshin.com
Best Meetings and Conference Centre
Pacifico Yokohama
Japan
Tel: +81 45 221 2121
pacifico.co.jp
Best Economy Airline
AirAsia
Malaysia
Tel: 1600 85 8888
airasia.com
Best Congress and Convention Centre
Tokyo Convention and Visitors Bureau
Japan
Tel: +81 5579 2680
tcvb.or.jp
Best Airport
Changi Airport
Singapore
Tel: +65 6595 6868
changiairport.com
Best Luxury Hotel
The Leela Palace, New Delhi
India
Tel: +91 11 3933 1234
theleela.com
Best Spa Resort
Taj Exotica Resort and Spa, Goa
India
Tel: +91 83 2668 3333
taj.tajhotels.com
Best Business Hotel
Hotel Eclát Beijing
China
Tel: +86 10 8561 2888
eclathotels.com
Best Budget Accommodation Provider
Red Planet Indonesia
Indonesia
Tel: +62 21 2949 8800
redplanetindonesia.com