Val d'Aran, Spain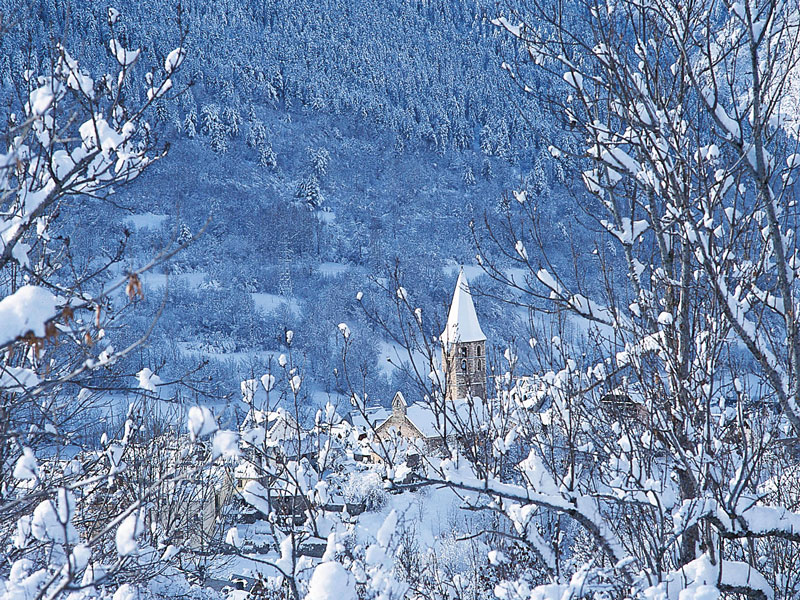 Tucked away in the north-west corner of Catalonia, Val d'Aran's snow-capped mountains and lush valleys are attracting visitors from all over the world
Located in the heart of the Pyrenees, Val d'Aran offers visitors a unique mix of beautiful natural scenery and rich cultural heritage. Unsurprisingly, outdoor pursuits are plentiful here, whether you choose to hike some of the region's 300km of trails or hurtle along one of the black runs at the Baqueira Beret Ski Resort.
Great snowfall, gastronomy with real character and 157 skiable kilometres make Baqueira Beret a leading winter holiday destination. The resort's Atlantic-facing orientation, plus its altitude of 2,500m, combine to create excellent family skiing conditions on prepared runs, as well as a unique environment for freeriders.
However, Val d'Aran also proves that there's more to this part of the world than ski slopes. With more than 180 restaurants to choose from and extensive Romanesque and Gothic architecture to admire, you'll find plenty to enjoy even if you're not the outdoors type.
Continued investment has ensured that Baqueira Beret remains one of the best ski resorts in Europe
The essence of the Pyrenees is evident everywhere you look in Val d'Aran: in its wildlife, its landscape, its culture and its people.
Natural beauty
With peaks reaching heights in excess of 3,000m, along with dramatic waterfalls, crystal-clear lakes and lush forests, Val d'Aran certainly has more than its fair share of natural beauty.
In 2014, it became the first mountain destination to receive the Biosphere Responsible Tourism accreditation for its responsible tourism management. Visitors arriving over the winter period will find one of the best places to ski and snowboard in southern Europe.
As the only Atlantic-facing valley in Catalonia, the area benefits from plentiful snowfall, while continued investment has ensured that Baqueira Beret remains one of the best ski resorts in Europe.
When temperatures rise, Val d'Aran doesn't shut down; it simply offers different delights. With meltwater bolstering the area's waterways, rafting, kayaking and fishing become the dominant activities.
Cycling and rock climbing are also popular, as is wildlife spotting. Keen-eyed observers may catch a glimpse of bears, marmots and deer, as well as a broad spectrum of bird species.
The landscape also provides residents and visitors alike with the fantastic ingredients that make up Aranese cuisine. Be sure to try the òlha aranesa, a traditional soup made of potatoes, noodles and various meats, as well as wild boar stew and confit duck.
Val d'Aran's cold weather has ensured that the local cuisine includes many hearty dishes, so whether you're in a rustic cottage, tapas bar or haute cuisine restaurant, you're sure to be well fed.
Business and pleasure
Val d'Aran has everything corporate travellers could possibly need. With numerous hotels, boarding houses, apartments, campgrounds and B&Bs, there is no shortage of options when it comes to accommodation.
Many of these establishments also offer meeting rooms equipped with up-to-date technology, as well as luxurious spa treatments to help you sit back, relax and forget about work for a few moments.
Although part of Catalonia, Val d'Aran has a unique heritage that is distinct from the rest of the region. The area's history is closely connected with the Occitan culture of southern France. Visitors may also notice that road signs are often written in Aranese, a local language that gained official status in 2010, joining Catalan and Spanish.
In each corner of Val d'Aran, visitors can discover reminders of centuries past, but the area's modern facilities make it the perfect destination for today's business traveller. Val d'Aran provides all the ingredients for a memorable trip.