León, Mexico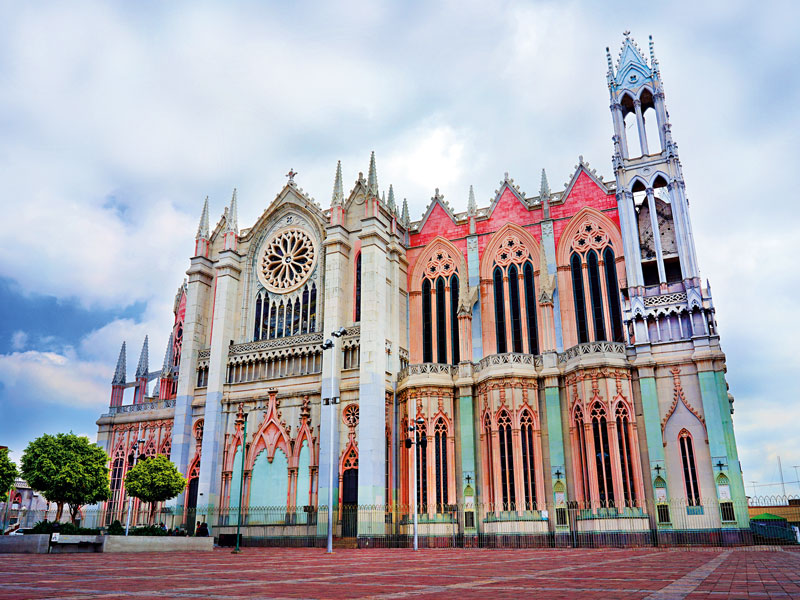 León has a long tradition of shoemaking, but has now made its mark on the business tourism sector. Having found its feet in the industry, León is a destination of choice
Located in the heart of Mexico, one of the most visited countries in the world, is the city of León. Known as Mexico's capital of footwear, León concentrates its economic activity in the shoe industry, offering leather products both nationally and internationally. However, in recent years it has diversified its economy through developments in the tourism sector, which now contributes to 30 percent of the city's income.
Staying true to its history of footwear manufacturing, León is home to two internationally important footwear fairs. Biannually, the ANPIC fair comes to León, bringing manufacturers from around the world together to showcase their products and services. Meanwhile, SAPICA, the international footwear and leather exhibition, presents the leading footwear fashion through showrooms, runways and conferences.
Having diversified its economic activities to cover more than just footwear, León is now the host city of a variety of major business events
Host with the most
Having diversified its economic activities to cover more than just footwear, León is now the host city of a variety of major business events. The Poliforum Complex, located in the hotel district of the city, covers 67 hectares and focuses on three major sectors: business, culture and recreation.
Thanks to the quality and diversity of its venues, as well as its strategic location, which allows for an easy arrival by air and land, León is a business destination of choice for international companies.
One of the many successful events León hosts is the International Balloon Festival, which brings more than 500,000 tourists to see the city's skies fill with a colourful array of hot air balloons each year.
León is also the host of the third stage of the World Rally Championship. Competitors, staff and the public alike comment on the quality of the León stage's organisation, the beautiful landscape and the warmth of the people.
Expertise in events
More than 8,000 hotel rooms, a network of well-connected roads, shopping centres and Guanajuato International Airport, which receives more than 231 domestic and international flights a week, make León an attractive choice for business tourists.
The city's location in the centre of Mexico means it benefits from a pleasant climate all year round, with average temperatures of 23 degrees Celsius.
Furthermore, León's proximity to a multitude of heritage sites, such as the Templo Expiatorio del Sagrado Corazón de Jesús and the Catedral Basílica, makes it an attractive destination for travellers looking to experience some local history and culture. Nature lovers can also explore the diverse flora and fauna of the Sierra de Lobos nature reserve.
The entrepreneurial energy of León has made it a Mexican business hub. Now, the city invites other businesses to benefit from its expertise and host a top-quality event in León.