Lyon, France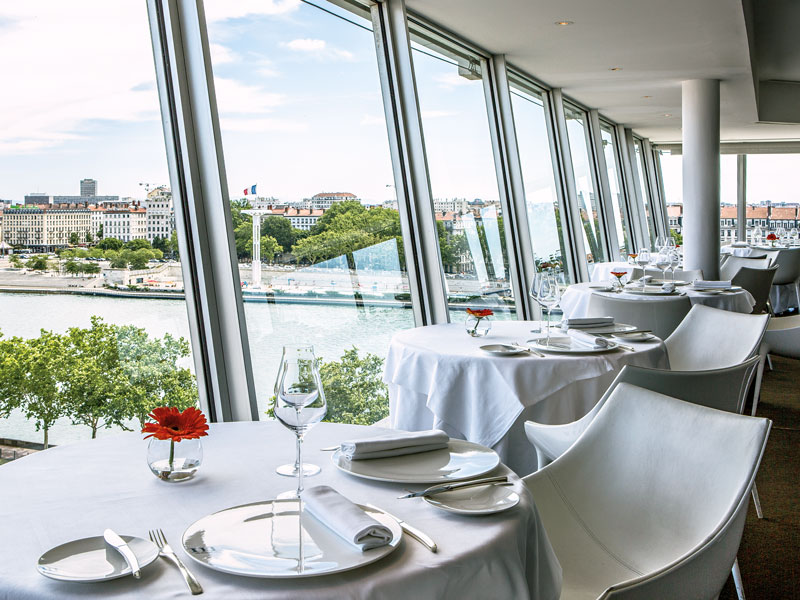 A visit to Lyon is a treat for the taste buds, while its sightseeing and hospitality industry will satisfy any traveller
Located at the junction of the Rhône and Saône rivers, the French city of Lyon is certainly charming. Moreover, its central location in France and its proximity to Central Europe make it an easily accessible destination. However, beauty and convenience are merely added bonuses compared with Lyon's long-standing tradition of culinary excellence.
More than 80 years ago, the celebrated food writer Curnonsky declared Lyon "the world capital of gastronomy". Curnonsky's statement remains true today, and Lyonnaise bouchons continue to produce their distinctive rich, rustic dishes.
But Lyon is not only about food. Wandering the streets of the city's historic neighbourhoods or climbing the hill in the Parc des Hauteurs to see the Basilica of Notre-Dame de Fourvière are relaxing ways to spend an afternoon. The peak of Croix-Rousse hill offers a splendid panorama of the city, plus the surrounding area is full of independent coffee shops and restaurants. Meanwhile, culture lovers are spoilt for choice with the city's opera house, dance academy and many museums.
Sofitel is an expert in wining and dining its guests. However, for its business-minded visitors, it also has a significant seminar capacity
Refined tastes
Sofitel Lyon Bellecour is located in the heart of Lyon. The hotel has been a trusted establishment for more than 50 years; it was the first hotel in the city to receive five stars for its services, and continues to improve today. The hotel is made up of 164 rooms, including 26 junior suites and three prestige suites, all of which are fitted with modern comforts. Its multilingual staff come from all over the globe, meaning they understand the importance of making guests feel welcome.
Sofitel hosts one of the city's best Michelin-starred restaurants, les Trois Dômes. From the eighth floor, patrons can enjoy the view of the Rhône. Chef Christian Lherm offers seasonal cuisine that balances the French culinary tradition with modern tastes. More than 450 wines are featured on the wine menu, and the restaurant's sommelier is on hand to advise diners.
On the ground floor, the Silk Brasserie and its chef, Phillipe Guichonnet, offer fashionable and simple cuisine. Fresh homemade desserts such as fruit tarts and classic French pastries are made every day by les Trois Dômes' pastry chef. During the summer, visitors can enjoy the menu in the hotel's stylish garden.
In the lobby, the Light Bar is open all day and offers sweet or savoury bites and a selection of beverages. During the evenings, le Melhor lounge bar serves the city's best cocktails right by the Rhône.
When guests need some downtime, the hotel has a fully equipped wellbeing area, which includes a steam room and fitness centre, plus personal trainers, masseurs and beauty technicians available by appointment.
Back to business
Sofitel is an expert in wining and dining its guests. However, for its business-minded visitors, it also has a significant seminar capacity. With 12 modular rooms, customers can personalise the space to suit their event, whether it's an intimate dinner, a simple board meeting or a 350-person conference.
Sofitel's ultra-personalised service also provides quality catering from Chef Lherm, who offers vegan, gluten-free and lactose-free options too. Furthermore, an organic breakfast buffet is available to all hotel guests.
To explore Lyon in an unconventional way, guests can enjoy a yacht tour, which departs from the dock situated mere steps from the hotel's front door. Another unusual experience offered by Sofitel is its incentive activities. From an atmospheric murder mystery party to perfume-making classes in a traditional local boutique, there is something to spark anyone's interests.
In Lyon, the food draws visitors in, the culture makes them stay, and the hospitality at Sofitel is the reason they return.