Addis Ababa, Ethiopia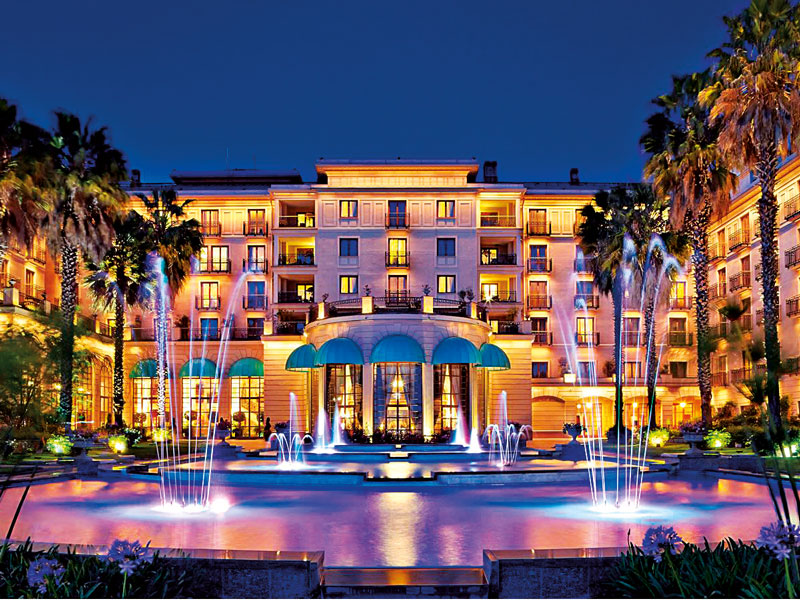 Boasting an array of local and international food, some of the best coffee in the world and breathtaking natural scenery, there are plenty of reasons to choose Ethiopia as your next travel destination
Outstanding natural beauty, dramatic landscapes and ancient culture are just a few of the factors drawing visitors to Ethiopia. With traditions dating back more than 3,500 years, the country's long and complex past has seen 12 of its historical sites earn a place on UNESCO's World Heritage list.
Ethiopia delivers a number of truly unique experiences. It is the only African country with its own script, alphabet and numbering system, and it lays claim to being the birthplace of coffee and the origin of mankind: certainly, the country has produced a number of hugely significant archaeological finds, including several that have cast light on the story of human evolution.
Visitors will be greeted by the welcoming locals and agreeable weather
For visitors looking to discover Ethiopia's many treasures, finding the right place to stay is absolutely essential. The Sheraton Addis, a Luxury Collection hotel, situated in the Ethiopian capital of Addis Ababa, delivers the height of luxury in a premier location – perfect if you've come for sightseeing, a business meeting or a bit of both.
Culture and coffee
No visit to Ethiopia would be complete without a trip to Addis Ababa, a city that is crucial to the country's economic growth and, as the home of the African Union, the entire continent. Visitors will be greeted by the welcoming locals and agreeable weather. In fact, it is often said that Addis Ababa experiences 13 months of sunshine.
Whether it's food, art or retail therapy that you crave, the capital has it covered. History fans are sure to enjoy the National Museum of Ethiopia, complete with its collection of artefacts connected to the country's former emperors, while the Ethnological Museum explains the diversity of Ethiopia's many tribal cultures.
If sightseeing leaves you feeling peckish, then you surely won't be hungry for long. Food is a huge part of Ethiopian culture. The national dish is injera, a spongy pancake made from teff grain flour that is fermented to become sour. Along with injera, Ethiopian food consists of spice-filled curries, vegetables and lots of meat.
When ordering a drink, there are a multitude of options, from traditional honey wine called tej to Ethiopia's celebrated coffee. Although you'll find espresso machines everywhere in the city, be sure to try traditional Ethiopian coffee, which is roasted by hand, ground using a mortar and pestle and brewed in a traditional clay coffee pot known as a jebena. You'll find traditional Ethiopian coffee at nearly all Ethiopian restaurants and being sold by street vendors all over the city.
In the lap of luxury
The Sheraton Addis in Addis Ababa has been delighting guests since it opened its doors in 1998. Located between the National Palace and Menelik Palace, which is home to the prime minister of Ethiopia, the hotel has hosted countless high-profile events including the annual African Union summit, as well as New Year's Eve celebrations with special performances from world-renowned artists such as Beyoncé.
As the only Luxury Collection hotel in Ethiopia, guests at the Sheraton receive a premier accommodation experience. A loyalty programme allows them to earn air miles, express check-in and other rewards. With 11 restaurant and lounge options, the hotel is able to seduce even the most discerning palate with culinary delights from all around the world.
For corporate travellers, the Sheraton Addis ensures that all their business needs are met. With more than 1,500sq m of compelling function space, the hotel offers the largest banquet and conference facilities in Ethiopia. And with further development plans currently underway, the hotel is committed to setting new standards in the hospitality sector for years to come.