Monaco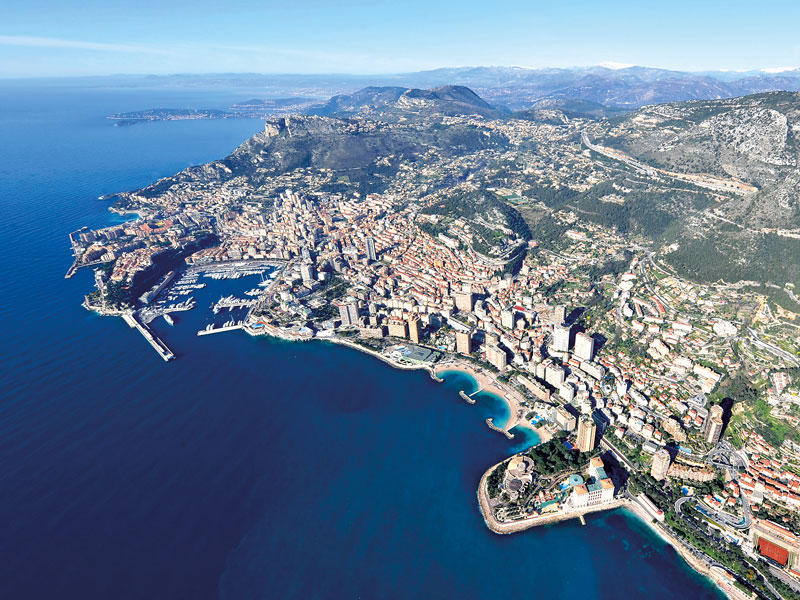 The 2008 crash caused an identity crisis for Monaco's MICE market, but thanks to the campaigning of Monaco Convention Bureau, meetings and events in this unique principality are now more popular than ever
For the past four years, Monaco has experienced considerable growth in its meeting and events industry, but to better understand the reasons for this development, we must first explain the issues the region has faced.
Despite its tiny size – at only two square kilometres – Monaco is one of the most attractive destinations in the world, known for its glamour, hospitality and entertainment. After the 2008 global financial crisis, however, Monaco's prestigious image began to garner negative attention. All of a sudden, it was considered too luxurious, too expensive and not appropriate for business events. As a result, many event planners and corporate CEOs intentionally avoided Monaco as a business destination.
Monaco has successfully changed its image among professionals and corporate decision-makers without compromising on its core identity
Monaco faced a problem with perception – one that has been difficult to overcome. Convinced of the legitimacy of its business brand, Monaco Convention Bureau had to find another way to present itself and attract visitors. A new image campaign was thus launched by the convention bureau in 2013 to overcome the negative stereotypes that had stuck to the principality.
The campaign aimed to uphold Monaco's exclusive image, while encouraging prospective visitors to consider it as a more accessible destination. Since its launch, Monaco has seen a significant increase in the size of its MICE sector; today, it represents 25 percent of tourism activity, compared with just 18 percent in 2012.
Changing perceptions
Rather than moving away from Monaco's image of luxury and glamour, the bureau has combined these key components of the region's identity with the benefits of its unique economic qualities. In addition to easy access, great facilities, a compact size and robust security, Monaco has a diversified economy with highly dynamic employment and consumer markets. Monaco's economy is competitive and its finance, technology and health sectors are now seeing great success in the MICE market.
The new campaign's slogan, 'your event needs Monaco', and marketing promise, 'choose Monaco for its expertise, to ensure the success of your event', reinforce the region's newfound focus on the MICE industry. In less than two years, the destination has successfully changed its image among professionals and corporate decision-makers without compromising its core identity.
In April 2017, Monaco Convention Bureau launched its new business tourism campaign as a logical continuation of the 2013 one; it was time to address a larger audience. Taking a light-hearted new look at old clichés, the campaign highlighted the strengths of Monaco Convention Bureau's business brand, including its expertise, brilliant service, affordability and tailor-made approach.
The results of both communication campaigns have exceeded the bureau's expectations, and have been widely covered by the trade press, local newspapers and magazines. Moreover, Monaco's ranking by the International Congress and Convention Association surged from 78 to 37 between 2012 and 2013, while its city ranking jumped from 207 to 81. Four years later, it's still in the top 50 for European cities and top 100 worldwide country rankings, which is largely due to its regular customer base – around 40 percent of clients return every year.
Distinctive space
Monaco has a superb geographical location in the heart of Europe. It's located just 25km away from Nice Cote d'Azur International Airport, which links Monaco to more than 100 international destinations, including 70 daily flights to and from Europe's main hubs. The principality is also easily accessible by train or car, and has a strong ground transportation infrastructure.
Monaco is considered one of the safest nations in the world, and is unique in that everything is within walking distance. It has excellent hotel facilities, offering more than 2,500 rooms with a tradition of excellent customer service. Indeed, its European-style hotels are ranked among the best in the world.
They are regularly refurbished to feature all modern amenities, despite prices being equal to or lower than those in the same category in other major European cities. This impressive hotel portfolio extends to neighbouring towns, with numerous two-and-three-star facilities available to meet any budget.
Great value extends further than just accommodation, particularly outside peak season. Monaco proposes a distinctive package to congress organisers, including discounted hotel rooms and meeting space rental, as well as complimentary welcome cocktails and transportation. This said, the star of the show is the hi-tech, eco-certified convention centre, the Grimaldi Forum. With 35,000sq m of usable floor space, it can host events for up to 3,000 people. On top of all these benefits, Monaco Convention Bureau offers coordination, support and expertise to all conference organisers visiting the area.
As impressive as these features are, Monaco Convention Bureau recognises the importance of evolving in order to cater to the changing needs of clients, particularly Millennials. To remain an attractive destination, Monaco must uphold its many attractive qualities, such as access, service and value, and place security and creativity higher on the pecking order than ever before.
Conference organisers and participants today want customisation, local offsite experiences and multi-disciplinary engagement. As such, the principality is keen to design and develop a smart, sustainable city, which would see Monaco become a tourism innovator in the near future.
Monaco of the future
The principality is in the process of launching a new offshore urban extension project, which will create a district of six hectares that is built upon an ethos of sustainability and environmental protection. The project includes housing and public facilities, a lively harbour with pedestrian quays, green spaces, a coastal promenade and a shaded passage alongside the Japanese Garden.
There will be a 50 percent capacity expansion of the Grimaldi Forum that will enable it to accommodate larger shows, host multiple events and make its offering more flexible for different event formats. The centre will become an even greater asset to Monaco as a global business destination.
To control the impact of the urban extension project, it will be primarily carried out at sea; a five-metre-high acoustic protection device is currently being installed to minimise noise pollution. As it's situated to the east of the future peninsula, the Grimaldi Forum will benefit from this protective shield, which will run along the entire seafront promenade, from the Japanese Garden up to the Larvotto beaches. The natural light of the Espace Ravel exhibition hall will be preserved thanks to its glass roof and walls.
For more than 50 years, offshore expansion projects have shaped the urbanisation of the principality. The first levelled areas at the Portier, the Larvotto and the Monte-Carlo Sporting in the 1960s were followed by the 22-hectare Fontvieille development in 1971, and Port Hercules in 2003. The year 2025 has been marked as a new stage in the multi-dimensional evolution of Monaco's territory, living areas and economic development. For Monaco, the future has already begun.