Luleå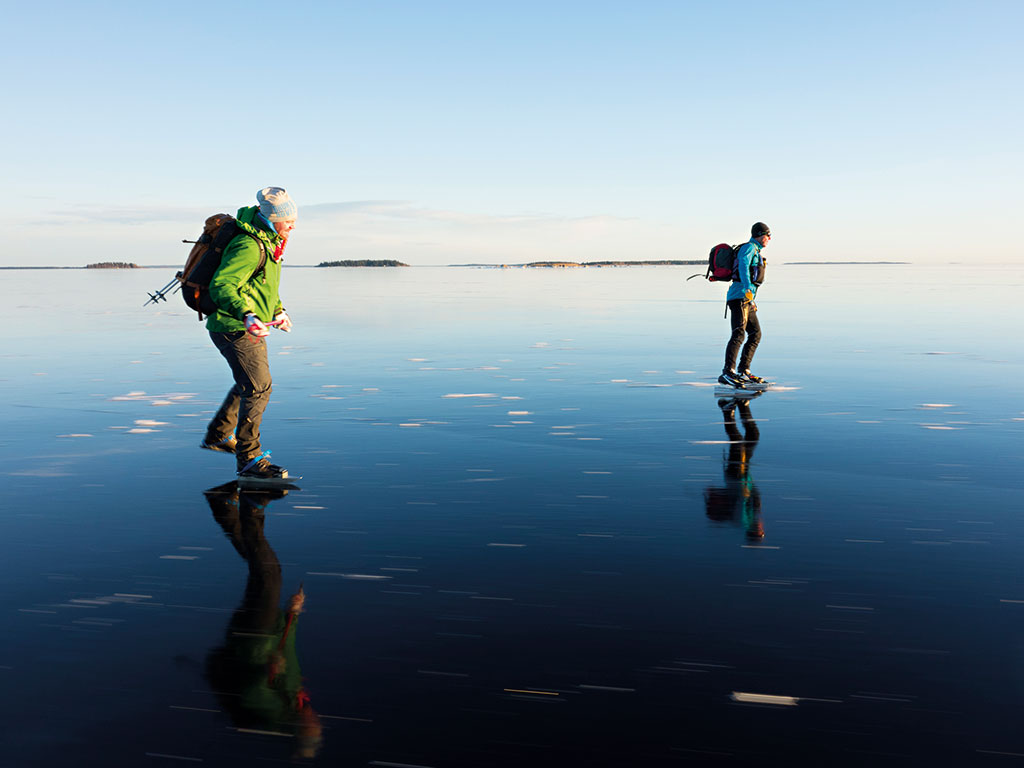 Offering award-winning hotels just metres from a plethora of arctic adventures, Luleå is a compact city in northern Sweden where the majority of attractions are always just seven minutes away
The purpose of taking work away from the everyday workplace is to get away from the repetition of daily life and discover something new – a needed boost or an innovative new thought. Many already choose to meet, work, think and grow in Luleå, one of northern Sweden's most dynamic cities. There are endless reasons this unique town could be the perfect place for your next incentive, convention or exhibition.
What really distinguishes Luleå as a meeting destination is its small but conveniently placed airport, which sees flights arriving and departing throughout the day. The flight from Stockholm is around an hour long – just enough time for a coffee – and when you see the frozen archipelago from the window, you know you are only minutes away from your destination. While the north of Sweden may sound remote, attractive transport links and close proximity to the country's capital mean the town of Luleå is closer than you might think.
The vast archipelago starts at the mouth of the harbour and offers activities ranging from skiing and the traditional Swedish kicksled, to simply enjoying a coffee and food prepared over an open fire
Just around the corner
While sometimes size does matter, a big city is not always beneficial when you have to be efficient with your time. In Luleå, you will find space for ideas to grow and open wilderness for arctic adventure, but you will also find that the town is compact and convenient. In Luleå, seven seems to be the magic number – most attractions are only seven minutes away, saving time for thought, work and play.
Not long after your flight lands, you will find yourself on your way into town, where it is not uncommon to see herds of reindeer on your journey. If you choose to stay in one of Luleå's centrally located hotels, the transfer again takes around seven minutes door-to-door. Whichever restaurant you choose for dinner, it is unlikely to be more than a seven minute walk from the hotel lobby, and the same goes for the vast, icy archipelago floating on the edge of the city, where arctic experiences of your choosing await.
Within the city itself, you will find a wide variety of great hotels fit for meetings and work, or just play and stay, ranging from small and individual hotels to bigger, well-known brands. Guests can be sure to find accommodation to suit their needs and tastes, either close to the culture, food and drink of the city centre or further away from the action in the discrete and calm wilderness of outer Luleå.
A taste of Luleå
At present, 11 of Luleå's restaurants can be found listed in the White Guide, the exclusive guide to Scandinavia's finest food and drink. Among these 11 eateries, visitors will find several hotel restaurants. Luleå's culinary repertoire is unique, based on local flavours and creative cooking, and also proudly supports a rich culture of wines, beers and cocktails.
The true gem of Luleå, however, is its offering of arctic adventures. The vast archipelago that makes up the city starts at the mouth of the harbour and offers activities ranging from cycling, skating, skiing and the traditional Swedish kicksled, to simply enjoying a coffee and food prepared over an open fire. Snowmobile rides and hovercraft ice safaris can also be enjoyed on several of the islands. Driving a car over the frozen sea and experiencing the tranquillity of the glistening ice and snow-covered islands is an experience that shouldn't be missed.
However, what most visiting companies remember most vividly is the people of Luleå. When visiting the city, you will find that the locals work hard to collaborate, communicate and do whatever they can to make you feel welcome, happy and at home – not as a tourist, but as a guest.