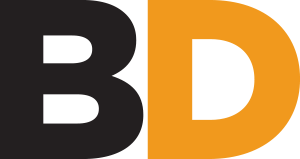 Travel Management
Cabfind.com's unique technology guarantees smooth travel experience
Travel is an essential, but costly, part of business. Innovative travel management solutions can help to alleviate the stress and expense that comes with getting from A to B
Silversea Cruises enhances business travel
There is untold potential for creating exceptional business events within the cruise industry
EasyJet celebrates its 20th birthday
EasyJet changed how Europeans travel for good, now twenty years later, it continues to lead the way for the entire industry
What do currency changes mean for Rugby World Cup fans?
The strength of sterling will affect how much visitors to the Rugby World Cup have to spend
The El Dorado International Airport gets a makeover
Currently undergoing an immense renovation, the El Dorado International Airport in Bogotá, Colombia strives to provide the very best airport experience in Latin America
Indonesia introduces visa-free travel
Amid a backdrop of economic decline, Indonesia is taking bold steps to boost travel to its archipelago, starting with the introduction of visa-free travel
Why Americans aren't travelling by train anymore
The US and railways once went hand in hand, but since the mid-20th century, rail passenger use across the country has sharply declined. The reasons are down to the country's unique history
Webexpenses enhances the technological ease of business travel
Innovative new digital expenses management systems are helping to inject freedom and excitement back into business travel
India's luxury hospitals spur health tourism
Lavish luxury hospitals and a stronger healthcare industry are causing a growing number of medical tourists from around the world to flock to India
How to travel wisely
While the air travel industry remains one of the safest in the world, travelling regularly for business inevitably provides employees and employers alike with a unique set of risks
Eccelsa Aviation shines a light on Sardinia
Its dedication to providing private air travel services for high-profile passengers has seen Eccelsa Aviation named Best Fixed Base Operator, Europe in the 2015 Business Destinations Travel Awards
EU referendum: what does it mean for the UK, and property buyers abroad?
Greece's potential exit from the EU might spark a referendum for the UK. We examine the possibilities of this, and implications of leaving