PUNTACANA Resort & Club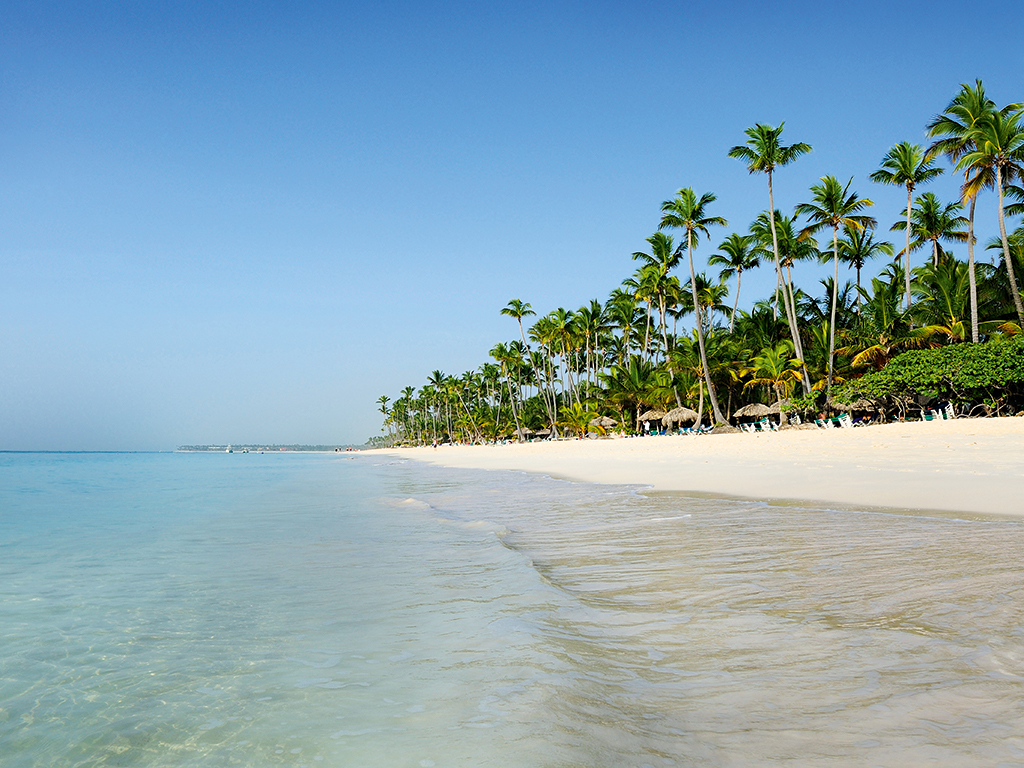 Punta Cana, the easternmost province of the Dominican Republic, is the most visited destination in the whole of the Caribbean. PUNTACANA Resort & Club is one of the area\'s top establishments for visiting business travellers
When Grupo PUNTACANA was founded in 1969, its organisers' intention was to construct a resort and real estate community that respected the natural habitat of Punta Cana, at the same time offering a world-class holiday experience. Since then, while maintaining this dedication to sustainable tourism, the group has grown significantly.
PUNTACANA Resort & Club, the group's flagship establishment, has expanded to cover over 26 square miles, and now encompasses the luxury boutique hotel Tortuga Bay, the Westin PUNTACANA Resort & Club, the Four Point by Sheraton PUNTACANA Village, the Six Senses spa, the PUNTACANA Ecological Foundation, five residential communities, a full-service marina, eight restaurants, a shopping village, two golf courses comprising 45 holes, and, most notably, Punta Cana International Airport.
For many years, Grupo PUNTACANA has been one of the most competitive businesses in the tourism industry, both nationally and internationally
In 1997, Julio Iglesias and Oscar de la Renta joined the group as co-investors, and since then have made PUNTACANA Resort & Club their life's work. In the years since, the company has had more than its fair share of successes: in the last 12 months alone PUNTACANA Resort & Club has celebrated its 45th anniversary, launched an app, seen increased mobile responsiveness, unveiled new websites, constructed a new tennis centre, supported a successful year-long community project, and overseen the construction of a brand new terminal at Punta Cana International Airport.
World class transport
One of the busiest airports in the Caribbean region, Punta Cana International receives over 5.1 million passengers every year – with the brand new Terminal B alone capable of handling more than two million passengers annually. This structure will set a precedent for the Caribbean tourism industry as a whole, along with air transportation business in the Dominican Republic.
Frank Rainieri, co-founder of Grupo PUNTACANA, said, "From conception to development, the new structure has been a labor of love and great anticipation for Grupo PUNTACANA and our valued guests of PUNTACANA Resort & Club. Our goals are to expand our air capacity and passenger ease to the region, while our mission remains deeply rooted in sustainability and energy savings throughout the facility."
The 33,000sq m sustainable structure, which has been built to accommodate 6,500 passengers daily, has two passenger levels and a third mezzanine for airline offices, in which LED lights are used in a bid to reduce energy consumption. The departure area has 50 check-in desks, an air-conditioned concourse equipped with seven jet bridges and nine departure gates, while the terminal itself offers a food court, a modern VIP lounge, duty free stores, a champagne bar and a children's playground. Passengers will also have access to the airport's Wi-Fi, as well as a recharging area for personal electronic equipment.
VIP treatment
Although it is located less than 10 minutes away from PUNTACANA Resort & Club, the airport has been strategically designed to ensure that guests at the resort are entirely undisturbed by air traffic. Visitors are therefore free to enjoy the peace and natural beauty of the area while still benefitting from the close proximity to Punta Cana's international air links. VIP services can be arranged for passengers, allowing them to be greeted planeside, whisked through security and chaperoned to their final destination. For departing flights, VIP attendants will escort passengers through the entire check-in, security and immigration processes, and then deliver them to a private lounge until their flight is ready for departure.
For many years, Grupo PUNTACANA has been one of the most competitive businesses in the tourism industry, both nationally and internationally. With 45 years of experience, the group has evolved in order to suit modern needs while maintaining its founding principles – and, as a result, has become a pioneer through the development of a unique tourist destination.