Ellington Hotel Berlin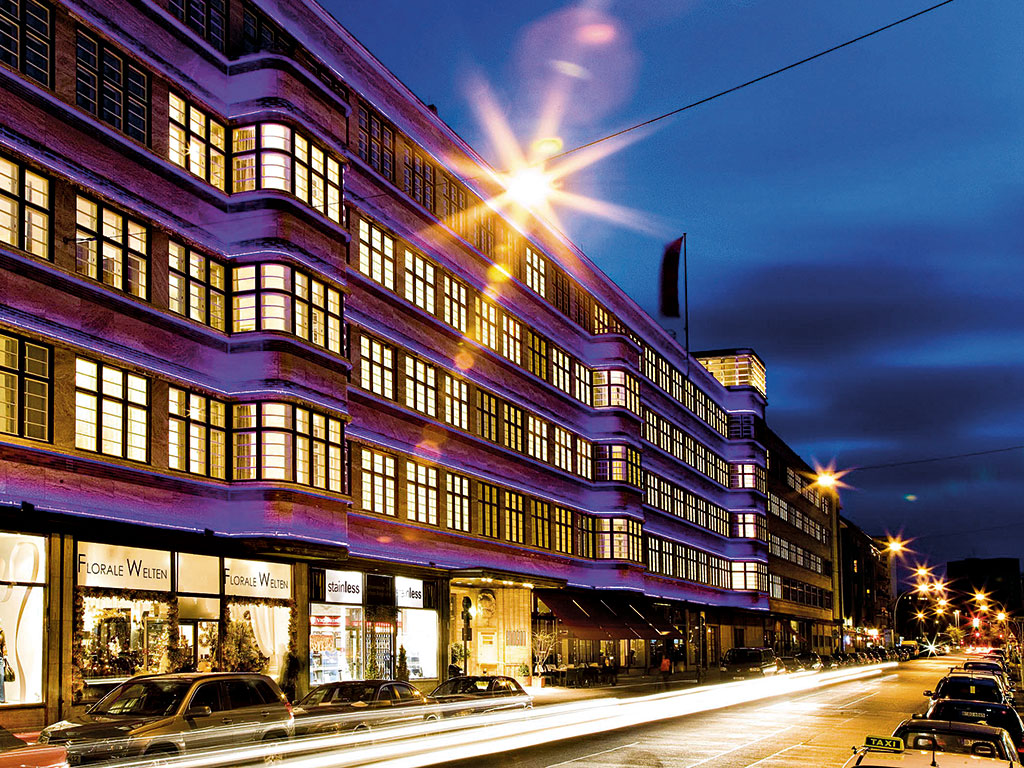 As one of Europe's most dynamic cities, Berlin welcomes millions of visitors every year. There are plenty of things to see and do in this exciting destination
Berlin is one of Europe's most vibrant cities. In Monocle's Quality of Life 2015 listing, the German capital earned third place, so it is unsurprising that every year millions of people visit this historically charged, multifaceted city by the river Spree. The number of permanent inhabitants and visitors to Berlin both continue to rise year upon year. With over 12 million travellers making their way to the city in the last year alone, Berlin has become the third most popular tourist destination in Europe, exceeded only by Paris and London.
Numerous international businesses have chosen Berlin as their home base, benefitting from the city's dynamism, internationality, superb infrastructure, and transfer of knowledge through its many universities and academic institutions. This unique combination of attributes has helped the German capital to become known as the number one European city for start-ups. Furthermore, due to the city's creative vibe and reputation for investing in new ideas, many of these start-up companies choose to stay in Berlin in the long term.
The immense and growing number of visitors arriving in Berlin has created an enormous demand for overnight accommodation
Berlin is particularly popular with media, innovation and service providers, although it is also a top location for medical practices. And stagnation is out of the question: various conventions and trade fairs, which attract millions of international visitors annually, provide an insight into the current state of the market and what developments are yet to come.
Growing numbers
The immense and growing number of visitors arriving in Berlin has created an enormous demand for overnight accommodation. The city is home to numerous hotels, from small B&Bs and exciting boutique and art hotels to extravagant international brands, meaning it is possible to find the right accommodation, service and price range for just about any need.
Many of these hotels make it wonderfully easy for guests to combine work and fun by offering more than just comfortable rooms and excellent culinary options: a great number of Berlin's hotels also provide state-of-the-art technical equipment, conference rooms and other business facilities.
Ellington Hotel is a great example of how easy and enjoyable it can be to combine business with pleasure: with almost 1,500sq m of conference and meeting space and 10 flexible event rooms, the hotel provides the perfect setting for congresses, lectures, presentations or just about any gathering for groups of between two and 800 people.
Round-the-clock entertainment
Visitors should also remember Berlin is Europe's number one address for parties. From long nights (and days) at the famous techno temple Berghain to extravagant underground parties, extraordinary concerts and grand outdoor spectacles, in Berlin it's almost impossible to get bored. There are no closing hours in this city: here, night blends seamlessly into day, with round-the-clock enjoyment constantly on offer.
Once the sun comes out, Berlin is especially beautiful. The popular Tiergarten offers a splash of nature amid the hustle and bustle of the big city. Another stunning city oasis is the Ellington Hotel summer terrace, where you can catch a few sunrays in between meetings. For those who are looking for a more cultural activity during their stay, many visitors find their inspiration among Berlin's numerous museums.
And, of course, not to be forgotten: if you want to shop, the city offers just about anything money can buy. The legendary Kurfürstendamm and Tauentzien, home of the world-famous Mall of the West, are just two of the many top-notch shopping addresses in Berlin. As an added bonus, guests of Ellington Hotel don't even have to carry their bags all too far, as the hotel is located just a few short metres away from the shopping boulevard.
After an exhausting shopping trip or a productive meeting, you may want to spoil yourself with a nice dinner at Ellington Hotel's DUKE restaurant, or a few drinks at the bar. If you end your day that well, you'll be sure to wake up full of motivation and ready to continue your exploration of this wonderful city.