Dubrovnik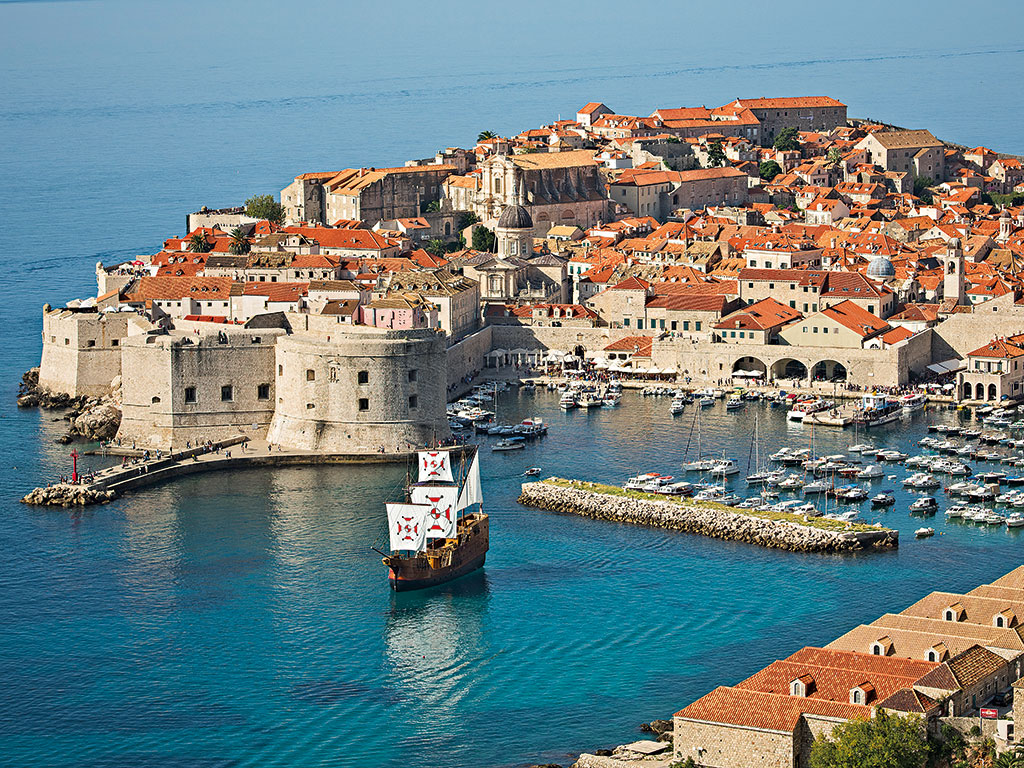 Dubrovnik's unique history and rich cultural background mean that every event organiser is sure to find something to suit their needs
The individuality of Dubrovnik lies in its history and cultural heritage, while its modern lifestyle mirrors a strong spiritual identity, historical imprint and presence within European culture. Rich history is alive in every part of the city – at the same time a museum municipality and a live stage, it represents a perfect junction between the past and the present.
Located at the southern tip of Croatia, every corner of this Pearl of the Adriatic hides a treasure. Protected by UNESCO World Heritage status since 1979, Dubrovnik is surrounded by 1,940 metres of unique medieval ramparts preserved in their original form, which are open to visitors as one of the city's main attractions.
A growing business
The city's congress and incentive segments have gradually been developing since the tourism industry in Dubrovnik first began to grow. This is generally considered to have happened in 1887, with the opening of the Imperial Hotel, as records show the first international conference was held in Dubrovnik that same year.
Dubrovnik offers numerous possibilities to those choosing it as a destination for business combined with leisure
From then onwards tourism developed at a faster rate, and since the early 1970s it has been growing in a more organised way. Hotels with first-rate conference facilities were built in increasingly prominent positions along the city's coastline, and today there are 45 such hotels in Dubrovnik, including 12 with five-star ratings.
Something for everyone
As a congress and incentive venue that is growing in status year on year, Dubrovnik offers numerous possibilities to those choosing it as a destination for business combined with leisure. The city's convention facilities offer more than 8,000 seats across various hotels and other conference venues. Furthermore, Dubrovnik's rich history, ideal geographic location, mild climate and tradition of excellence in tourism make it Croatia's undisputed convention centre. At present, the city hosts more conventions, congresses or corporate incentive programmes than any other city in the country.
Dubrovnik offers numerous possibilities for those choosing it as a business destination, with its array of five-star hotels – or, indeed, four or three-star hotels – which can be excellent settings for meetings and events of any size or occasion. Thanks to their unique ambience, premises like Fort Revelin, the Marin Drzic Theatre, Sponza Palace, Rector's Palace, the International Centre of Croatian Universities, the former monastery of St Clare and countless other sites have served as special meeting and event venues for many business occasions.
The convention bureau within the Dubrovnik Tourist Board was established in order to assist the organisers of international business meetings, congresses and incentives with the facilitation and realisation of their projects. The bureau offers advice throughout the organisation process for gatherings and special events, and it also helps organisers to select and book an appropriate venue or location, to prepare offers, and to organise relevant inspection trips. It also provides free promotional materials on Dubrovnik.
For more information:
tzdubrovnik.hr